The company was founded in 1988 by Arturo de Pablos de Andrés after twenty-five years working in the metal fabrication sector, more specifically in boilermaking and pressure vessels.
Our facilities are located in the province of Segovia, 8 km from the capital and 1 hour from Madrid, on the industrial estate in the town of Valverde and it is equipped with the latest machinery and manufacturing processes focused on this sector.
We have a highly qualified technical staff working on each of the processes that, together with our quality management system based on ISO-9001, ensure maximum reliability in each of our products for all the manufacturing processes and even after delivery.
At DE PABLOS, we have evolved over time by applying new technologies to our manufacturing and assembly systems, we have also grown both in personnel and in facilities until our brand represents products with unmatched design and quality.
As well as a service that includes both advice and tailored manufacturing, adapted to each of our customers.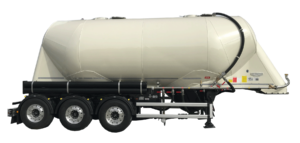 ¿CAN WE HELP YOU?
leave us your query and we will call you
DE PABLOS ROAD TANKERS AND BOILERMAKING